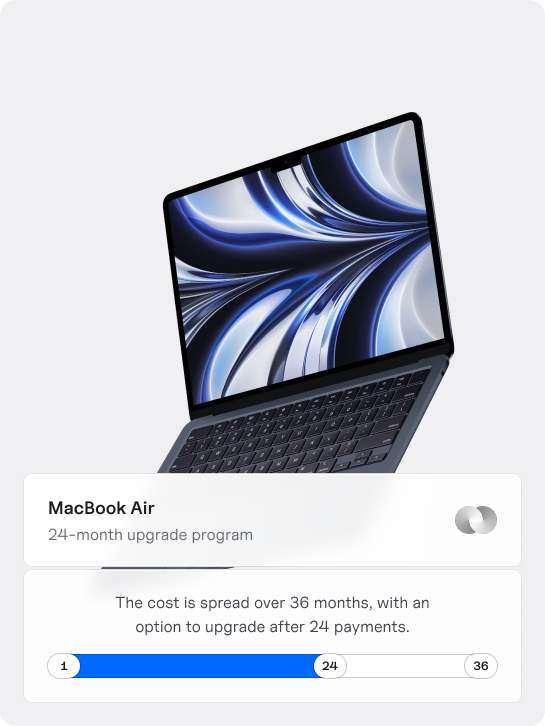 Get a new MacBook every other year with low monthly payments
You don't have to pay for your MacBook all at once. With our upgrade program, you spread the cost over 36 low monthly payments. Upgrade to a new MacBook once you've made 24 payments, or pay off over 36 months if you want to keep it instead. You also have the option to leave the upgrade program by returning your MacBook after 24 payments.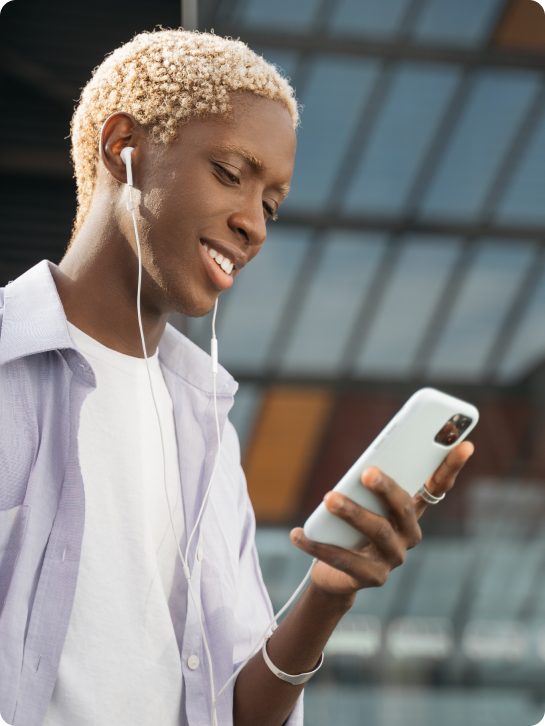 It's easy to apply and manage your upgrade program.
It only takes a minute to apply. Your upgrade program is financed by Citizens Pay from 0% APR¹, based on creditworthiness. And don't worry, you can check if you're eligible without affecting your credit. Once you've joined, you can track your upgrade program and get support on getupgraded.com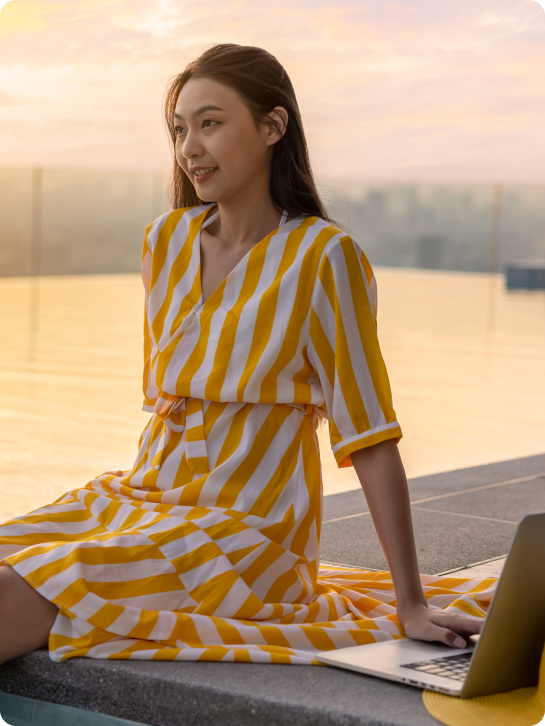 Peace of mind. Included with AppleCare+.
Accidents happen, so we always include three years of of AppleCare+ coverage. It provides two incidents of accidental damage protection every 12 months, each subject to a service fee of $99 for screen damage or external enclosure damage, or $299 for other damage, plus applicable tax. It also includes software support and 24/7 priority access to Apple experts by chat or phone.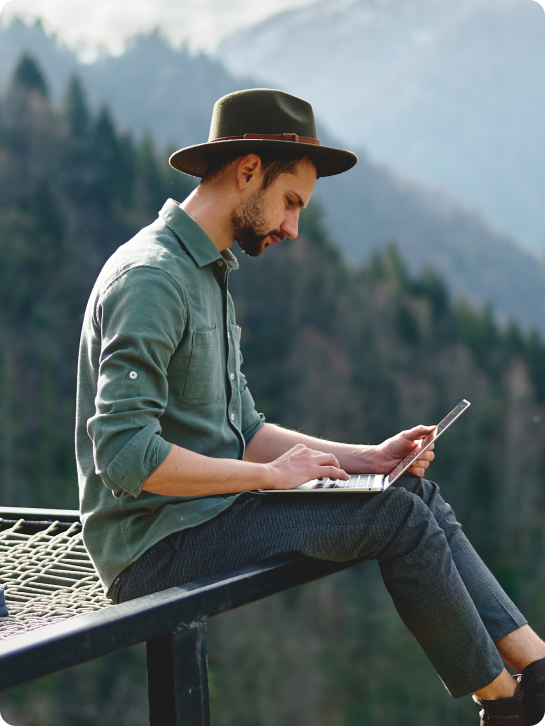 Smooth and sustainable upgrades from home.
We'll remind you when it's time to upgrade. Simply order a new MacBook, transfer your data, and send the old one back to us within a week. We'll perform a military-grade wipe of your data, refurbish the device, and give it a new life. Sometimes it's easy to make sustainable choices.
Ready to get Started?
Choose your new MacBook model and configure it just the way you want it.